It is Impossible to Hide Our Sin
Numbers 32:23, "But if ye will not do so, behold, ye have sinned against the LORD: and be sure your sin will find you out."
Moses spoke these words to the men of the tribes of Reuben, Gad, and Manasseh. They wanted to live on the East side of the Jordan River because it was conducive to raising cattle. Moses told them it would be unfair for them to inhabit the area without going with the other tribes to fight in the conquest of the promised land. These tribes promised to go to war with their brethren and to finish the conquest. Thank God they kept their word and did as they promised. But thank God also for the reminder that is found in this verse concerning sin. We have all heard the words, "be sure your sin will find you out.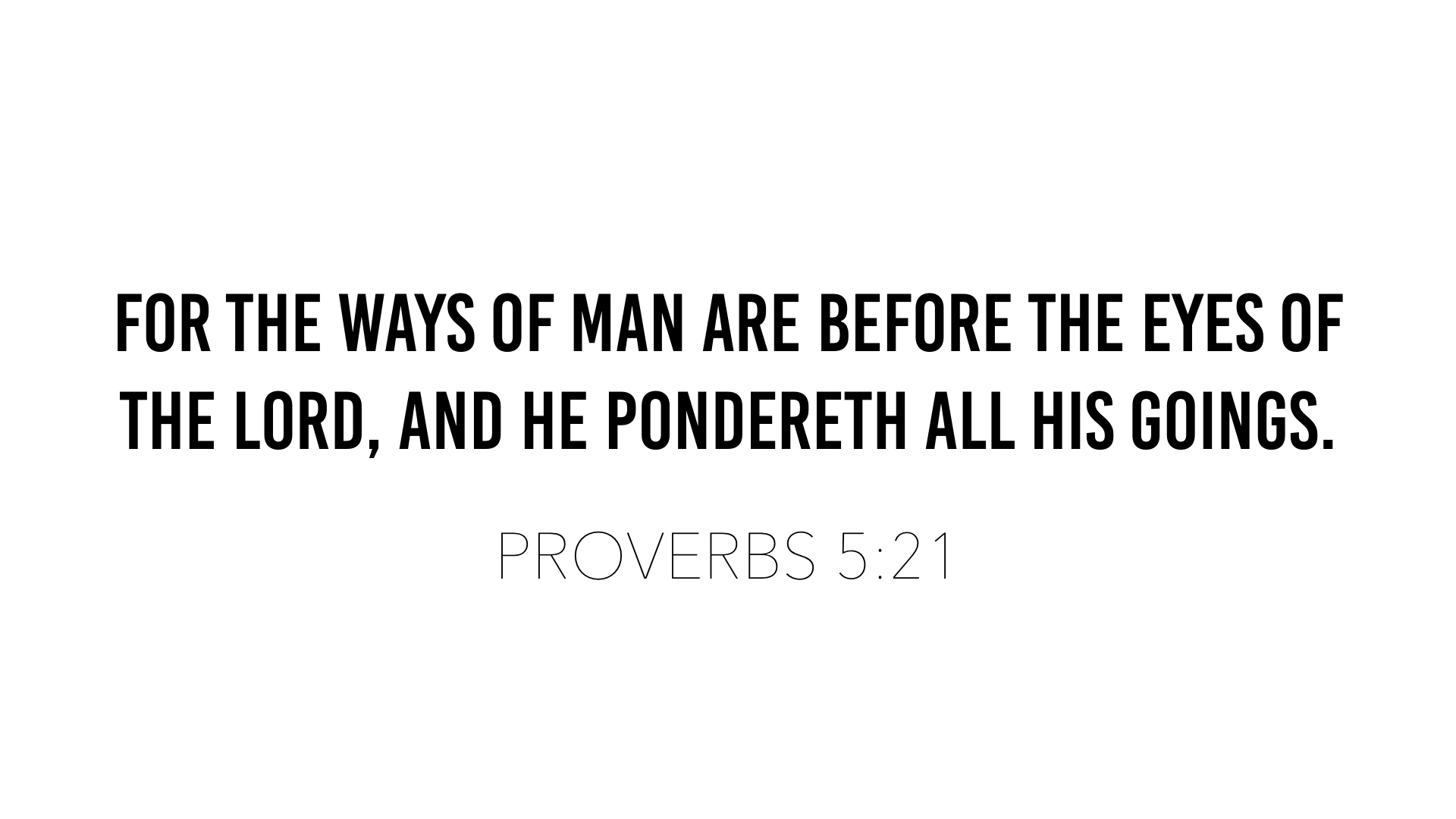 Remember it is impossible to hide your sin. Proverbs 15:3, "The eyes of the LORD are in every place, beholding the evil and the good." Proverbs 5:21, "For the ways of man are before the eyes of the LORD, and he pondereth all his goings." God sees and knows all! Also, remember the blessing of 1 John 1:9 in regards to getting right with God if you sinned, "If we confess our sins, He is faithful and just to forgive us our sins, and to cleanse us from all unrighteousness." If you fail by sinning, make sure to confess your sin to God, who knows you have sinned, and make your life right with the Lord.
Don't live a life dominated by sin, live a life before the Lord that is pure, obedient, and submissive to the will of God.

Your Friend and HIS,
Pastor Abbott

QUESTIONS TO PONDER
1. Do you live your life as though God doesn't see your sin?
2. How should a knowledge of God "seeing all" impact you?
3. Why might one live in sin?
4. How do you get right when you have sinned?