THE BELIEVER IS TO WALK AS A CHILD OF LIGHT
Two walks through life are available to men. There is the life and walk of darkness or the life and walk of light. There is a world of difference between the two. In fact, a person's eternity is determined by which life and walk he pursues.

1. Light, not darkness, is the nature of believers - vs. 8.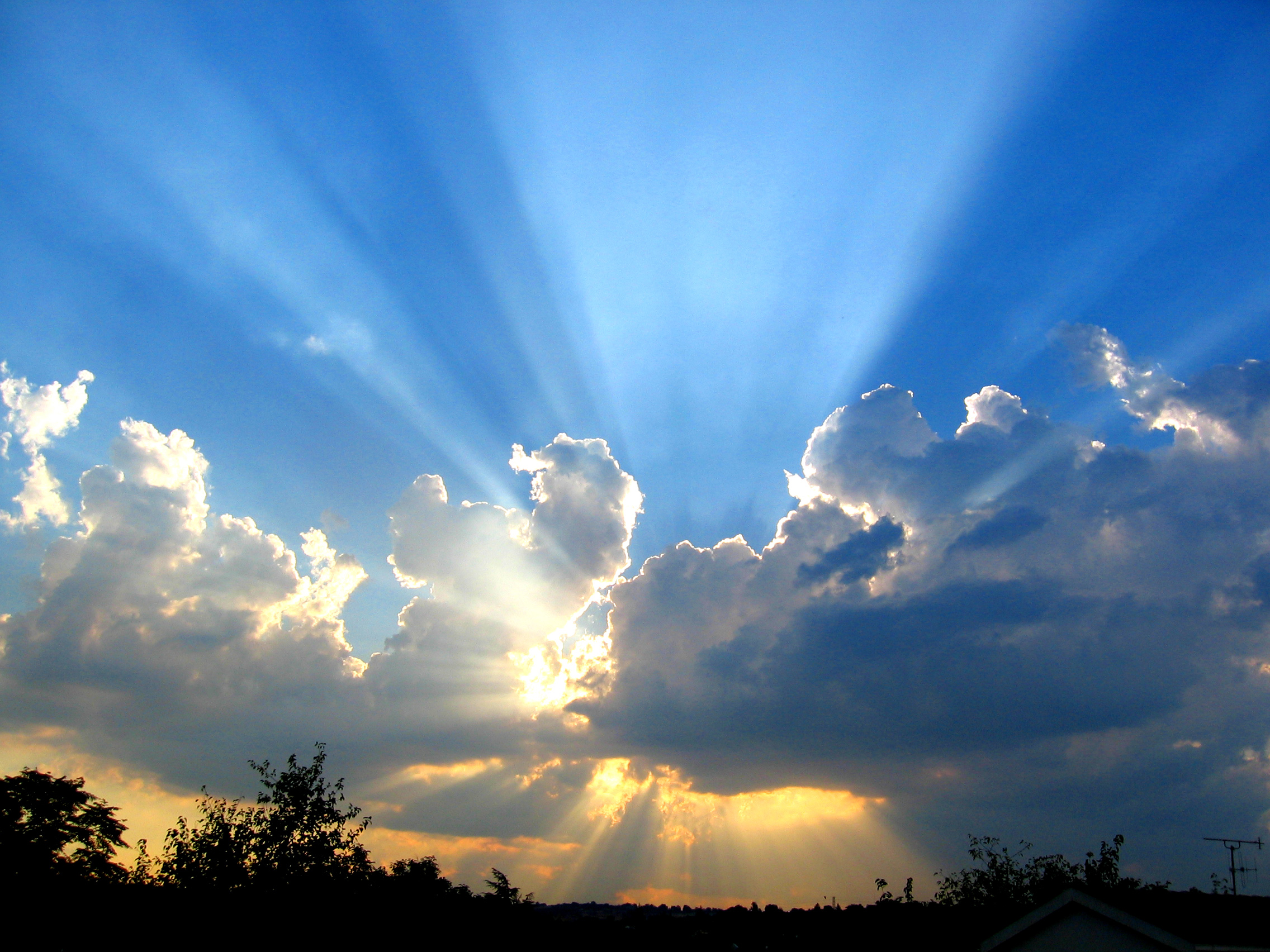 "For ye were sometimes darkness, but now are ye light in the Lord: walk as children of light." Paul reminds them that in the past they were in spiritual and moral darkness. The word translated as "sometimes" has the sense 'in time past.' It refers to before we were saved. Though we may have lived that way then, "now are ye light in the Lord." The apex of this section is thus arrived at. We accordingly are enjoined to "walk as children of light." It is the fourth 'walk' in Ephesians. Light throughout the Scripture is identified with holiness. It is the antithesis of darkness which universally refers to sin.
2. Light bears the things of life - the fruit of the Spirit - vs. 9.
"(For the fruit of the Spirit is in all goodness and righteousness and truth)." This verse is parenthetical. That is, it is a sidebar to the greater flow of thought being developed. It thus is an adjunct to the primary thought. In the context of light, he refers to the fruit of the Spirit. It obviously is the converse of the darkness just elaborated upon. Implied is that the fruit of the Spirit is thus of light. It here is defined as "in all goodness and righteousness and truth." Though the fruit of the Spirit as defined in Galatians 5 enumerates nine elements, here three others are mentioned. Neither list is exclusive. Both are typical. The three elements mentioned here are more generic in nature. They certainly are in contrast to the works of the flesh dealt with in this chapter so far. These three are the opposite of the moral darkness described above.
3. Light shows what is acceptable - vs. 10.
The flow of thought picks up where it was left at the end of verse 8. There, we were enjoined to "walk as children of light." That thought continues with the addition of "proving what is acceptable unto the Lord." The thought is of testing whatever to see if it is pleasing to God. Thus, we are directed to always be discerning of that which is impure, off-color, and of the darkness which so abounds.

4. Light exposes the works of darkness - vs. 11-12.
Moreover, we further are instructed, "And have no fellowship with the unfruitful works of darkness, but rather reprove them." The thought is clear. Have nothing to do with such works of darkness, mentioned above. It is described as unfruitful. Such activities will neutralize the fruit of the Spirit as well as any other kind of spiritual fruit. We rather are enjoined to "reprove them." That is speak against them.
The doing of such works is not only prohibited, but even the talking about them. The idea likely is of gossip, or unnecessary discussion of such behavior. "For it is a shame even to speak of those things which are done of them in secret." Though such sin certainly abounds in the world, as God's people, it ought not be the subject of our conversation.

5. Light reveals and converts everything it touches - vs. 13.
"But all things that are reproved are made manifest by the light: for whatsoever doth make manifest is light." The truth is that all such things will be reproved by God. He indicates that all such sin is made "manifest by the light." As Jesus noted in John 3:19-20, men living in such sin hate the light of God because it reproves their sin. Indeed, light makes manifest impurity.

6. Light awakens the sleeping - vs. 14.
"Wherefore he saith, Awake thou that sleepest, and arise from the dead, and Christ shall give thee light." He then quotes from the Old Testament. Some think the quotation is from Isaiah 9:2, others 26:19, and others still from Isaiah 60:2. Ephesians 5:14 may be the composite of all three verses found in Isaiah. Implied is the relationship of darkness and spiritual sleep. Of all people, God's people ought to be spiritually awake and walk as children of light.


QUESTIONS TO PONDER
1. What does Ephesians 4:8 say about man's ability to save himself?
2. You are charged to walk as a child of light. How should this affect the things you do?
3. How do you cultivate the fruit of the Spirit in your life? What fruit of the Spirit are you lacking? What do you need to do to begin bearing this fruit.?
4. Does God have a right to tell you what is acceptable to Him? Why?
5. Why do some people tend to think there are no absolute standards to live by? What is the Christian's source for those standards?
6. What do verses 11&12 tell you about God's promise to give you direction?
7. Why do you suppose God wants you to have no fellowship with darkness?
8. What are some dark areas in your community that need the light of Jesus Christ? What are some ways that you could make a difference?
9. In your Christian life, where do you stand right now?
I'm in the light—I am wide awake.
I'm in the shadows—I am taking a nap and do not really want to be disturbed.
I'm in the dark—leave me alone; I'm sleeping.

I hope you will experience God's best as you live your life walking in the light of God's truth.

Your Friend and HIS,

Pastor Abbott