Psalm 150
Good Morning,
This is the final psalm, and as you read it you will note that it is completely about praising God. Charles Spurgeon wrote, "We have now reached the last summit of the mountain chain of Psalms. It rises high into the clear azure, and its brow is bathed in the sunlight of the eternal world of worship, it is a rapture. The poet-prophet is full of inspiration and enthusiasm. He slays not to argue, to teach, to explain; but cries with burning words, "Praise him, Praise him, Praise ye the LORD."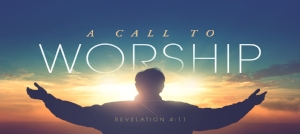 The people of God are called upon to praise the Lord on thirteen different occasions in this psalm. This psalm begins by telling us the things for which we are to praise God (vs. 1-2) It implores us to praise God for His holiness (sanctuary) and for the vastness (firmament) of His power(vs. 1) We are then reminded to praise God for His mighty works and for Himself as one who is great (vs. 2)
Verses 3-5 speak of the manner in which we can praise God: "Praise Him with the sound of the trumpet: praise Him with the psaltery and harp. 4Praise Him with the timbrel and dance: praise Him with stringed instruments and organs. 5Praise Him upon the loud cymbals: praise Him upon the high sounding cymbals." Various oriental instruments of the day are noted by which the psalmist called upon the people of God to praise God. Instrumental music in worship clearly is implied.
Verse six is my favourite verse in this psalm, it is the climax of the hallelujahs, "Let everything that hath breath praise the LORD. Praise ye the LORD." Whenever I read this verse, I ask people to do two things, 1) To take a deep breath in, then 2) to exhale. When they have done so, I remind them that they have passed the test, for those who are to praise the LORD. As this majestic Book of Psalms ends, every creature of God is enjoined to praise Him. That injunction remains to this day. We are commanded by the Spirit of God to praise the name of God. This magnificent book ends with a final hallelujah, "praise ye the LORD."
Will you determine in your life, as one who has breath, to praise the Lord for His holiness, His vast power, His mighty works, and for God Himself in His greatness? Let's be a people who delight in praising the Lord. Praise Ye The Lord!!!
May God bless you as you meditate upon the truths of His Word. Have a great weekend of worship and praise as you go to your local church.
Your Friend and His,
Pastor Abbott